How to Get Gigs as a Drummer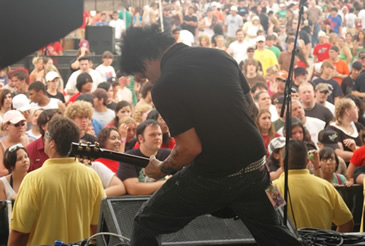 Now that you are a pretty solid drummer, you probably want to know how to get gigs. Getting gigs as a drummer is one of the most rewarding things that can happen. It builds confidence, and brings experience to any drummer. I have had many musicians ask me hot to get gigs as a drummer. It seems that most drummers just practice and practice, and that's it. If they are in a band, they may do a show or two, but never really have any "gigs". This article will go over exactly how to get gigs as a drummer.
Before you start expecting gigs to find you, there are a few things you must do. First, you must create a media kit of yourself. This doesn't have t be anything elaborate, it can be very small. But take some time to create a small kit that includes a short biography of yourself, a list of your favorite bands and influences, a few pictures of you, your drum kit you play, and even a demo of your playing. This can be you in a band, you doing a solo on video, or simply a quickly recorded version of you on cd. These things should all be placed into a small package that you can either email to people, or hand out. This will give you the edge over most drummers. You will be a lot more accessible to musicians if they can read up on your and see your style without having to ask you all the questions. So have this ready when you start looking for gigs.

If you are a drummer that is already in a band, you have it easy, as shows are usually fairly easy to get. But how do you get your name as a drummer out in the music world? How do you get to the point where musicians all over are calling you to play? Well, there are a few ways to do this. One way is to search for gigs. This is probably your best bet when you are starting off. Go to your local music store and see if there are any postings for drummers wanted. If there are, try and take as many as you can – even if you don't want to play that style of music. Another way of finding gigs is by looking online. There are many internet sites out there that work as classifieds for musicians. Online classifieds are the easiest way fro drummers around the world to find gigs and musicians that are looking for drummers. This is the proactive way of finding gigs, something every drummer must do when starting out. It takes a bit of time before the gigs find you.
Make sure you are prepared as a drummer before you start getting gigs. This means engulf yourself in all styles of music and drumming. It is a good idea to take lots of formal drum lessons, and foce your self to learn techniques like reading sheet music, and understanding various genres of music. You may be a rock drummer primarily, but knowing jazz and Latin will only improve your odds for getting gigs. A lot of gigs out there may require you to be able to read sheet music. So as a drummer you need to be prepared, make sure you have music theory under control so you can adapt to their desires. In addition, never turn any gig down. When you are beginning as a drummer, it's good to be open to anything. The more experience you can get as a drummer the better. A group will take a drummer with 25 shows under his belt over a drummer with 5, so do not turn any gig down.
The other way to improve your odds of getting gigs as a drummer is by get in contact with your local music institute or orchestra. This falls under the same category as being pro active, but it's the only way to ensure you are on the top of the cal list. Go down to your local institute of music and offer your services. Even if you don't get selected at first, you are spreading your name, which is the best thing you can do as a drummer. This also works in most drummer forums.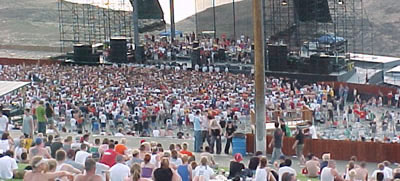 So although at first it may be hard to get the common "gig", stick to it and eventually you will be rewarded. The more you are in the music community, the more the gigs will come to you. Most drummers will not do anything to get gigs, they will just practice and play for the odd band or two. Take the lead in your city by being proactive and soon enough you will find yourself with so many shows you cant do them all!